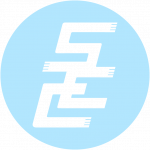 Science Communication Club
accurate. unbiased. creative.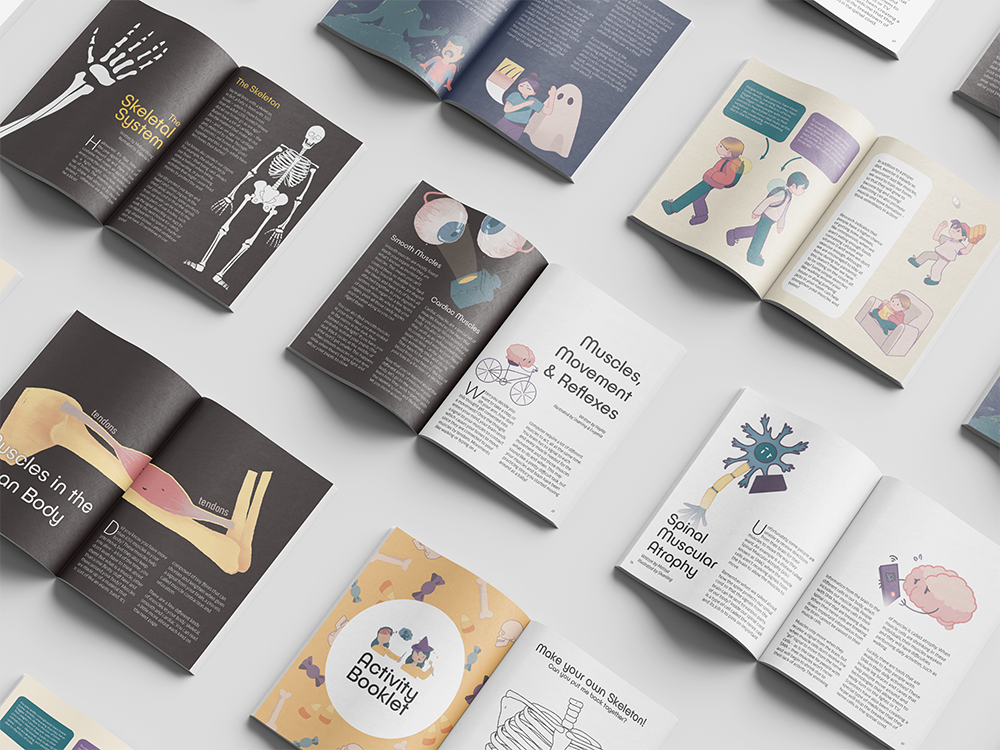 STEM Up: Science Magazine for Kids
The SCC is proud to publish STEM Up, a student-run science magazine for kids ages 6 to 12. Readers can learn about exciting topics in science through original short articles, illustrations, and activities.

STEM Up is part of the Stem Kids Initiative (SKI) community outreach project that offers free educational resources to foster and curiosity and interest in STEM (science, technology, engineering, and mathematics) at a young age.
Stay tuned for more events in 2024!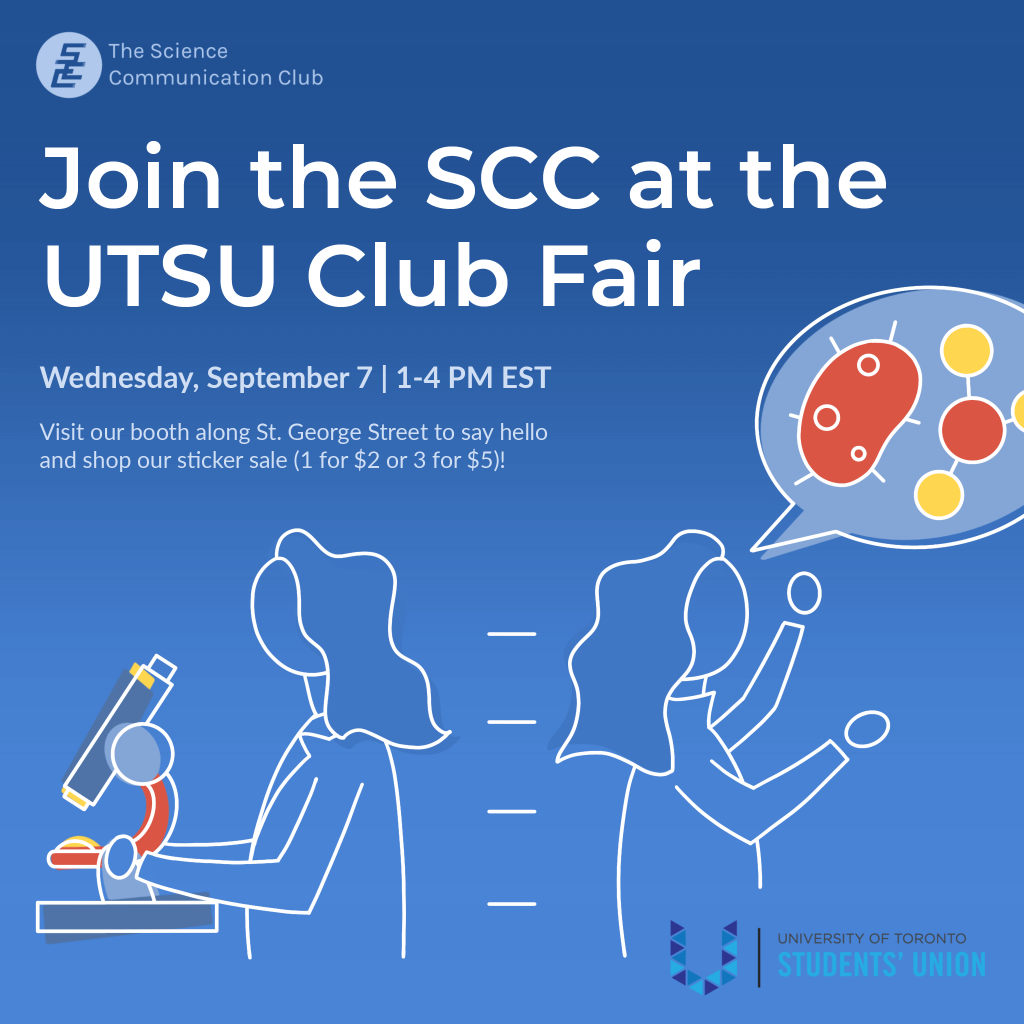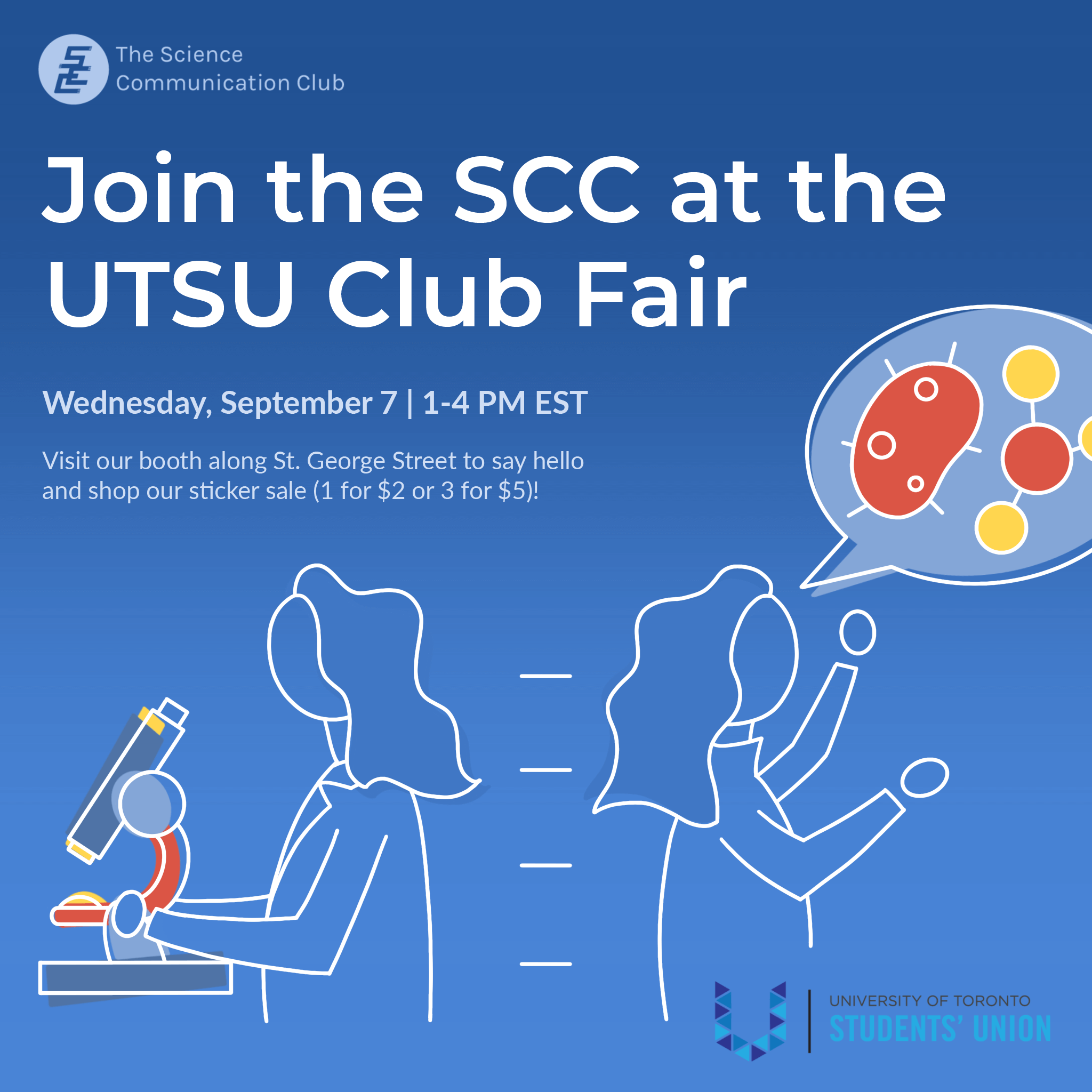 SCC @ UTSU Club Fair 2022
Wednesday, September 7, 2022 | 1:00 - 4:00 PM EST
Curious about what we do here at the UofT Science Communication Club? Visit our booth along St. George Street to say hello and shop our sticker sale (1 for $2 or 3 for $5)!
Anatomy of a Data Visualization: Telling Stories With Your Data
Thursday May 5 2022, 6:00 - 8:00 PM ET
Data visualization is a powerful tool for telling meaningful stories with data. It helps us see patterns and trends that we might not have noticed otherwise, or tell a story that's more compelling than numbers in a table.
Designers Shay Saharan, Michie Wu and Amy Zhang from the Biomedical Communications (MScBMC) program at UofT will share with us how to select the best visualization type for your data and audience, improve its effectiveness using graphic design, and dive into the tools necessary for visualization.
The University of Toronto Science Communication Club focuses on the public communication of current science, technology, engineering, and mathematics (S.T.E.M.) research to non-experts and the general public. We make science more accessible by producing and sharing accurate, unbiased and creative science media.

Apart from building bridges between professionals and non-experts, we aim to raise interest in science communication within and beyond the University of Toronto.