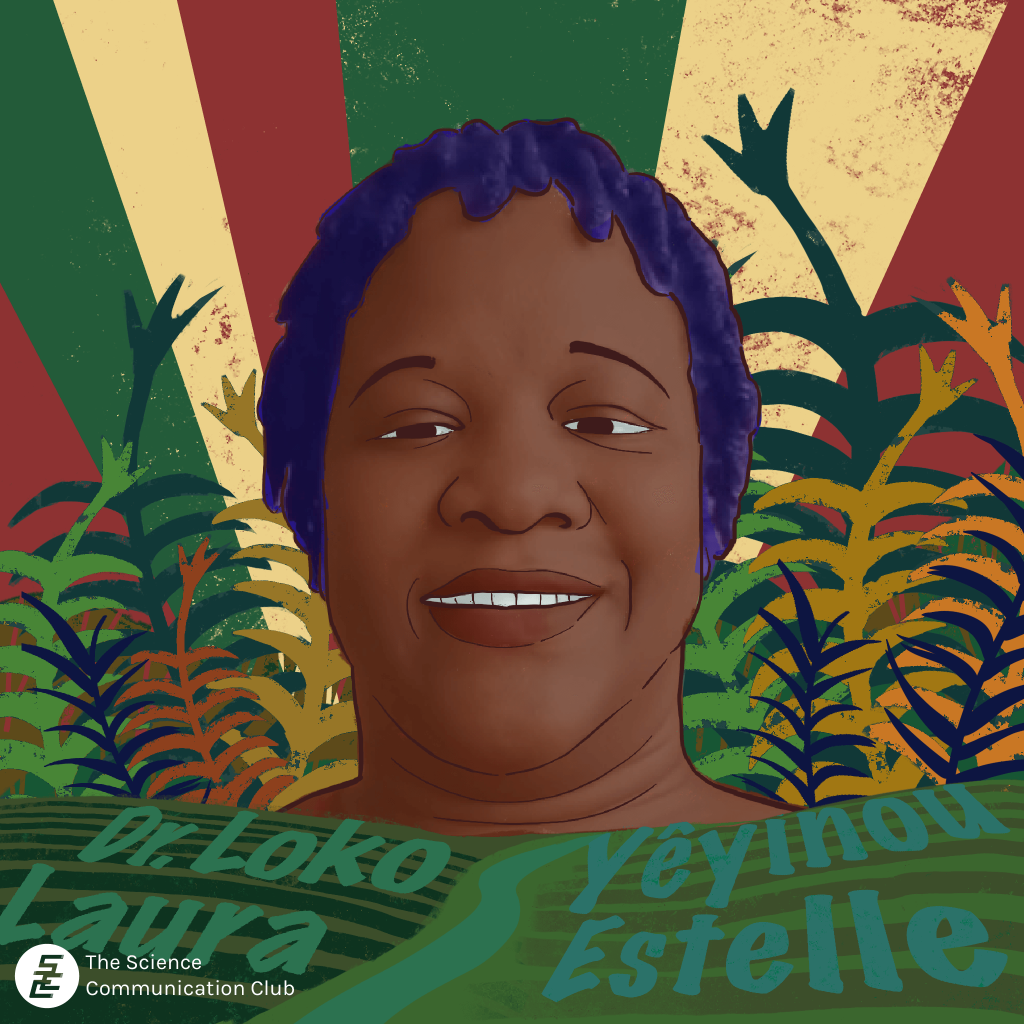 Written by Alejandro Izquierdo Lopez
Illustrated by Yik Lok Wong
---
As the world's population continues to increase and the consequences of climate change worsen, finding ways to improve our crop fields has become more important than ever. This is especially urgent for countries like the West African Republic of Benin, where an increasing population strongly depends on its agriculture. In fact, the agricultural production of Benin is its leading economic activity and sustains most of its population. Dr. Laura Estelle Yêyinou Loko, an African researcher based in Benin, aims to secure the country's agricultural production through a novel approach: merging science and traditional knowledge into effective and sustainable agricultural practices.
Dr. Loko is an accomplished researcher with three Master's degrees from three different countries (Cameroon, Benin and France) and a PhD in plant genetic resources and crop protection from the University of Abomey-Calavi in Benin. Her work has been recognized with the L'Oréal-Unesco for Women in Sub-Saharan Africa award and she is now a lecturer and head of the Laboratory of Applied Entomology at the National High School of Applied Biosciences and Biotechnologies of Benin. Her background includes botany, environmental sciences, sociology and the study of insects (entomology). These four key elements combined to form the foundation of her goal: to increase the diversity of Beninese crops and reduce the damage caused by pests and pathogens.
Globalization is increasing the abundance of a selected group of commercial crop species and varieties. Meanwhile, other crops are becoming underutilized or even extinct. In Benin, for example, the production of multiple varieties of the common bean (Phaeoulus vulgaris), which used to be common staples in the country, has decreased dramatically. Dr. Loko and her research team have been surveying farmers in search for underutilized species and local varieties. Many of these crops are better adapted to the climate of Central Africa than more commercial ones, so they will be fundamental to sustain the country's agriculture in the face of climate change. These underappreciated varieties could also have medicinal properties, and many have additional cultural or economic roles in different communities.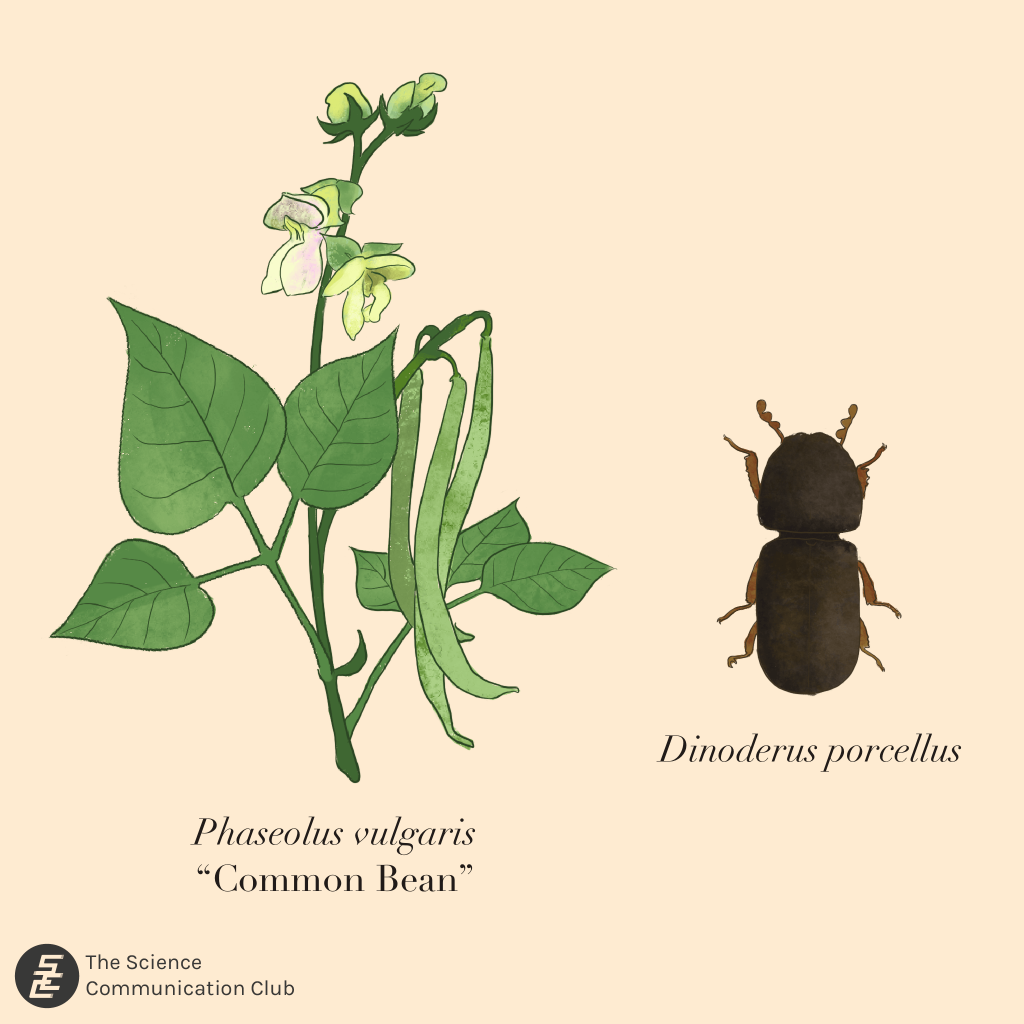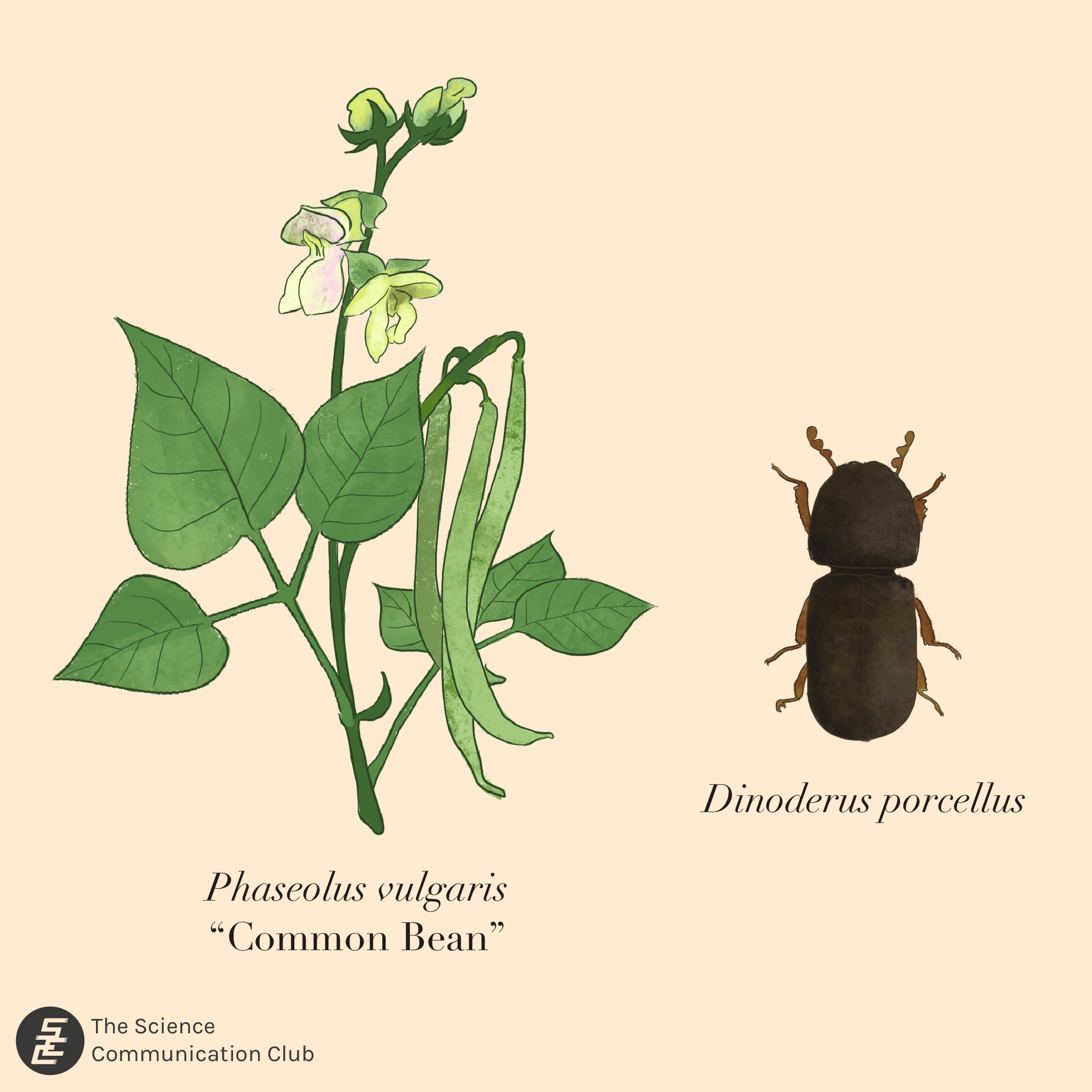 Pests are another major problem for Benin's agriculture. Insects such as the beetle Dinoderus heavily impact the production of yam, a tuber similar to a potato central to Benin's economy. Dr. Loko and her team identify which insects are a threat to which crops, then develop strategies against them. These strategies combine standard scientific practices with the knowledge gained by Beninese farmers across centuries. A common traditional method, for example, is to use powders or oils from local plants with pesticidal properties. Dr. Loko wants to encourage the use of these methods, which are being replaced by synthetic pesticides harmful to the environment. At the same time, she evaluates these practices using current scientific methods, revealing the effectiveness of each practice. Her work, then, also has a strong component of science communication; she and her team inform farmers of the best agricultural practices and help dismantle myths. For instance, termites are usually seen as a worrying, undesirable pest, but Dr. Loko wants to teach farmers about their ecological importance and use as a food source or as fertilizers.
Dr. Loko and her team act as science communicators and translators between different cultural and sociolinguistic groups in Benin, exchanging and spreading knowledge across local communities. This work is fundamental for the future of Benin, and shows how traditional knowledge, science and sustainable practices can act together towards a common goal to change the future of Benin.
Sources:
Dansi, A., Vodouhè, R., Azokpota, P., Yedomonhan, H., Assogba, P., Adjatin, A., … & Akpagana, K. J. T. S. W. J. (2012). Diversity of the neglected and underutilized crop species of importance in Benin. The Scientific World Journal, 2012:932947.
Loko, L. Y., Dansi, A., Tamo, M., Bokonon-Ganta, A. H., Assogba, P., Dansi, M., … & Sanni, A. (2013). Storage insects on yam chips and their traditional management in Northern Benin. The Scientific World Journal, 2013:484536.
Loko, L. Y., Alagbe, O., Dannon, E. A., Datinon, B., Orobiyi, A., Thomas-Odjo, A., … & Tamo, M. (2017). Repellent effect and insecticidal activities of Bridelia ferruginea, Blighia sapida, and Khaya senegalensis leaves powders and extracts against Dinoderus porcellus in infested dried yam chips. Psyche, 2017. 2017 Article ID 5468202, 18 pages.
Loko, L. Y., Orobiyi, A., Agre, P., Dansi, A., Tamò, M., & Roisin, Y. (2017). Farmers' perception of termites in agriculture production and their indigenous utilization in Northwest Benin. Journal of Ethnobiology and Ethnomedicine, 13(1), 1-12.
Loko, L. Y. Y., Toffa, J., Adjatin, A., Akpo, A. J., Orobiyi, A., & Dansi, A. (2018). Folk taxonomy and traditional uses of common bean (Phaseolus vulgaris L.) landraces by the sociolinguistic groups in the central region of the Republic of Benin. Journal of Ethnobiology and Ethnomedicine, 14(1), 1-15.
Toffa, J., Loko, Y. L., Dannon, E. A., Zanzana, K., Adikpeto, J., Bada, N., & Adandonon, A. (2021). Compared efficiency of a commercial Neem oil (TopBio) and synthetic insecticide (Antouka Super) in the management of Dinoderus porcellus Lesne (Coleoptera: Bostrichidae) infesting yam chips. Journal of Stored Products and Postharvest Research, 12(2), 47-54.
Toffa J, Loko YLE, Djedatin G, Gbemavo CD, Orobiyi A, Tchakpa C, Ewedje EE, Sabot F. (2021). Rice pests in the Republic of Benin: farmers' perceptions, knowledge and management practices. Pest Manag Sci. 2021 Nov;77(11):5058-5071.