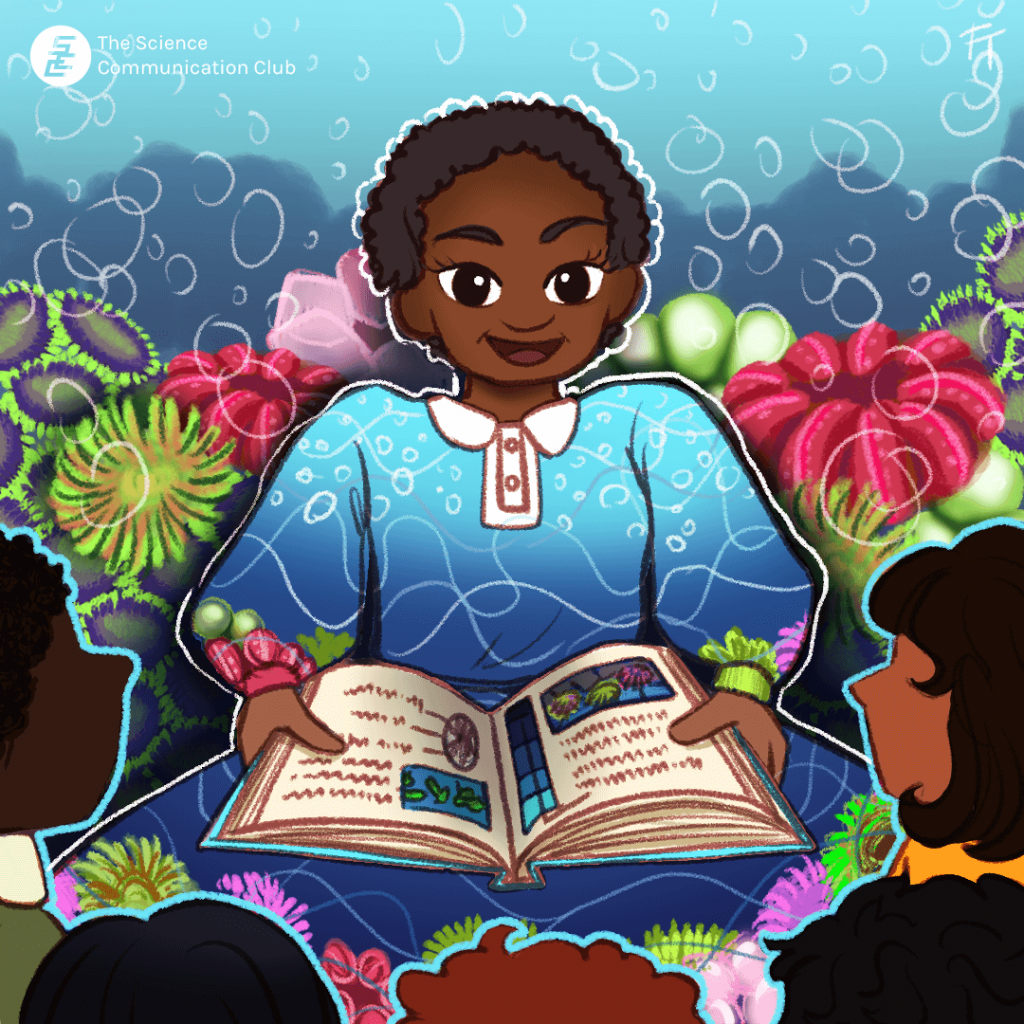 Written by Khaleda Khan
Illustrated by Fiona Tung
---
"Never give up your dream, in spite of the obstacles. There have been several points in my life where a door to my planned career closed and another, totally different door, opened. Though one door may seem to close, the other door can lead to the fulfillment of your dream." —J. M. Owens
Joan Murrell Owens is known best for her contributions to the discovery and classification of coral in marine biology, as well as for being a life-long educator. However, her path has not always been so straight-forward.
In June 1933, Owens was born to William and Leola Murrell in Miami, Florida. From childhood to adolescence, she grew up by the sea; her father was a dentist and a fisherman, and their family would often go on fishing trips on the weekends. It's during this time she developed an interest in marine biology, which she hoped to pursue professionally.
Eventually, when the time for higher studies came in 1950, Owens was admitted to Fisk University, a historically Black university in Nashville, Tennessee. This university did not offer any courses in marine biology so Owens pursued a baccalaureate degree in Fine Arts instead with an additional background in mathematics and psychology.
Six years later, Owens received a Master's degree from the University of Michigan in guidance counselling, with a focus in reading therapy. For two years, Owens taught at the Children's Psychiatric Hospital, which was an extension of the university. In 1957, she joined Howard University in Washington, D.C., where she specialized in teaching remedial English, then moved to Massachusetts a few years later.
For the next decade, Owens worked toward designing programs for teaching English to educationally disadvantaged youths. Her work became a prototypical model for the Upward Bound program and changed the United States' governmental policies on education forever. In this way, her contributions to U.S. education were not limited to science, but also on education and have helped countless people.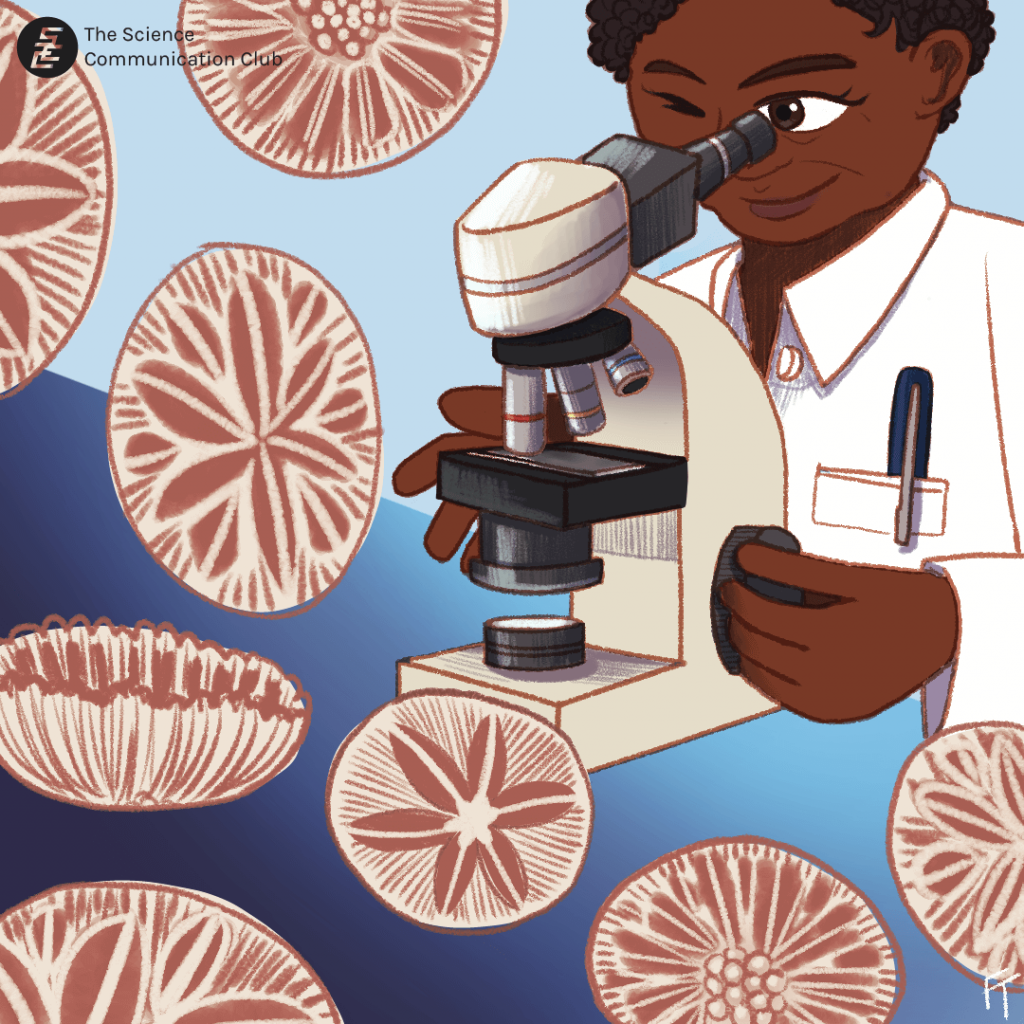 In 1970, Owens studied geology and zoology as an equivalent to marine biology at George Washington University as there was no program dedicated to marine biology there either, where she earned a Bachelor's degree and later a Master's degree. She returned to Howard University as a geology professor where she continued her pursuit toward her doctorate. While she couldn't go scuba-diving due to suffering from sickle cell anaemia (a condition with constant shortage of healthy red blood cells), she examined coral samples collected from the Smithsonian institution and used them to classify species of button corals. It took years but finally, in 1984, Owens earned her PhD from George Washington University.
Owens went on to become associate professor at Howard University's department of geology and geography, continuing her research into the taxonomy of button corals from the Smithsonian. She made her first significant contribution to marine biology in 1986: the discovery of the new coral genus Rhombopsammia and two new species that belong to it. Almost a decade later, she added an additional species to the genus Letepsammia, which she named L. franki after her husband, Frankie A. Owens. She eventually transferred to the biology department at Howard University in 1992, and retired three years later.
Her contributions are not just limited to scientific contributions, but also in governmental policies for education in the United States. Her contributions paved the path for coral biologists and continue to inspire Black women and Women of Colour in pursuing careers in STEM.
Sources:
Kelly Richards. (n.d.). Joan Murrell Owens. Museum of Natural History Oxford University Museum of Natural History. https://oumnh.ox.ac.uk/learn-joan-murrell-owens
Unnamed. (n.d.). Dr. Joan Murrell Owens was a marine biologist, classified the genus of Rhombopsammia. AWIS. https://www.awis.org/historical-women/dr-joan-murrell-owens/
Association for Women in Science. (1999). Black women scientists in the United States : Warren, Wini : Free download, borrow, and streaming: Internet archive. Internet Archive. https://archive.org/details/blackwomenscient00warr/page/208/mode/1up?q=murrell+owens&view=theater